Looking after you investment
Property Maintenance
Most general maintenance jobs undertaken,
I understand what its like trying to fit in all the DIY whilst on holiday, (not much fun!)
and trying to organize trades people to come and give a quote for some work,
even if your comfortable with the language, can still be quite trying.
Also the situation here is very much the same as it is in the UK,
most trades are booked up months in advance on other jobs, and no one is interested in any of the small jobs,
as the small jobs are time consuming and not very cost effective, where's installing a new central heating system is !
"So be warned if you do need any large jobs done plan well ahead,"
I work mostly on my own with no large overheads or staff and premises
which keep the costs down, sticking doors, broken shutters, new locks fitted, metal gates, garden fencing fixed
Or anything else you can think of.
I cover most work in and around the house, garden, pool and anything else you have,

Windows, shutters, doors and locks, problem trees, Small brick work, Patios cleaned and repaired, most small jobs and house projects taken on, broken roof tiles/leaks,

I cover most maintenance jobs but can't list everything I do,
Chances are I have done it before,
Blocked drains and bathroom problems, leaky guttering, blocked down pipes, locks need changing, timber insecticide treatments, etc. etc.
"If you don't see what you're after just email us"
I like to build a friendly partnership with our clients so you can relax knowing your property is in good hands, and not a passing tradesman you will never see again.
Odd jobs
Some work you never know who to call, I cover a number of different skills and do what I can to get the job done, I'm up for most challenges,

Small brick work, Patios cleaned and repaired, problem trees, gardens cleared, outbuilding dismantled, most jobs taken on,
Property Security
France is one of the safest country's in Europe,
but sadly there are still criminal activities in all regions of France, And holiday homes play part in these statistics. Don't dwell on this too much, just be aware it is there and take the same precautions you would in the uk.

The most common property damage comes from a much bigger force, Mother nature,

The weather can be quite extreme here in the Dordogne which can surprise a lot of new comers, It ranges from -15c in the winter to a heady 40+c in the summer, with heavy rain storms like in the uk, hail stones and everything else in between.

Security Checks
Have peace of mind that your property is being professionally looked after as if it were our own,
I offer an a few different solutions and options that will suite most needs and pockets,
I visit and check the internal/external (or external only if you prefer) of the property and any outbuildings for any damage or forced entry, I charge on an individual basis as everyone's requirements are different.
For an idea of pricing tell me the type of property and any other buildings you would like checked, and land size if you would like the fence line checked, I also need your location or nearest village so we can work out traveling distances.
Key holding and mail forwarding
Key holding

I do hold house keys for clients, as we need access to the property's to make checks, etc.
Mail forwarding

Customer using other services from us can ask us to check the post box for any specific letters they want forwarded on to them, It's not cost affective to forward all (junk) mail.

Costs of sending post to U.K. depends on weight and size, but a standard letter we add a small charge of €2 to cover our time and any stationary used.
Don't advertise you absence with mail sticking out of your letter box!!

We all know France is a lot safer then the UK, but don't be to complacent,
houses are being broken into all the time, in all parts of France,

What can you do is reduce the risks of being targeted,
Regular Property Checks and emptying your letter box,
cutting the grass sweeping the drive,
are all positive steps in combating crime on your property

I can, recycle all your junk mail,
and you can ask for any of your bills to be sent to your UK address.

Year round maintenance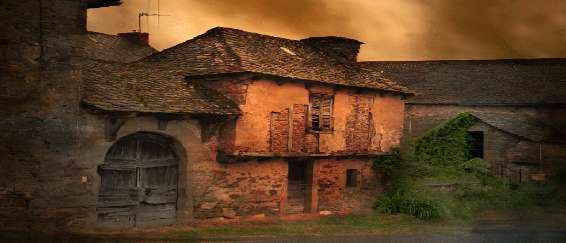 Safety First
Always Read Manufactures Instruction Manual
Do not work alone on high ladders or tower systems.
Take care when working on ladders and tower equipment.
Make sure all step ladders are fully opened.
Never lean stepladders against the wall to work from.
Spring Time
Spring can be a good time for home improvements and maintenance, but the weather can be a bit random this time of year but the odd day of sunshine is fine for repairing things that went wrong or were damaged in the winter. it can be better to making temporary repairs in the winter to such things until the better weather comes around then a proper lasting repair can be made.
check all the roof on the main property and any outbuildings as Strong winds can dislodge slates and tiles These will need replacing as soon as possible, Do not attempt to replace tiles unless you are confident on a ladder.
Just ask for a quote, its probably less then you think !
Check all of your existing external decorating for defects which can be put right in the Summer. This gives you time to plan the work and get it done a little at a time with good, effective preparation. Paint or varnish on doors and windows can be rubbed down and if any of the wood has been affected by water it is advisable to cut out the damp, rotten timber and fill with a suitable wood filler before redecorating.
During cold weather its possible for walls to start losing their face. This is caused by Freeze - Thaw action. Defective pointing between bricks is the worst offender and re pointing is a good idea the moment you spot any that is not 100%. Rake, or chop out, any defective pointing to a depth of at least 12mm or go down to pointing which is sound. Mix mortar which matches and re point. There are professional companies which specialize in re pointing if you have huge areas to be done. I can take on smaller areas just ask.
After cleaning patios they can be sealed to prevent future algae growth as well as making the patio look clean and fresh ready for them summer party's .
Summer Time
When the Summer arrives its time to do some very important maintenance checks around your property. Maintaining your home before things go wrong is the best way of ensuring that your property stays in top condition in the cheapest way. It is so much simpler to keep things well maintained than to be in a position where you are constantly repairing.
After all, most people get their car serviced regularly, why not your house !?
Jobs like replacing guttering, damaged through the bad months or patching render and brick work joints are best carried out in the warmer, drier conditions the Summer offers, And don't forget them temporary repairs they won't last for ever. So if the guttering needs any replacements or cleaning, this should be done first to stop dirt and debris falling onto other areas you have just decorated, When removing rotten cast iron gutters you will need help since the lengths are heavy and it is not safe just to let it break apart and drop to the ground. Remove down pipes with care and wear eye protection and gloves. When the old gutter is cleaned away,
Autumn Time
As Autumn arrives its a good idea to finish all of the outside jobs before the cold weather sets in. All external decorating should be finished and remedial work using sand and cement mortar should be done as frost can affect this sort of work badly if the temperatures are too low when work is being done. On a building site for example, sand and cement work is not allowed to commence unless the temperature is at least 3 degrees and rising.
Preparing for the cold weather should be done now and your boiler, or other heating should be serviced ( By a competent, registered person). Do not wait for cold weather to find out that something is not working properly. Next the loft, make sure you have at least 270mm of loft insulation and it is laid away from the roof eaves to let in air for loft ventilation. Check pipe work in the loft is insulated and all stopcocks (this applies to the whole house) are working. Check all door and window draught proofing,
In older French houses with solid walls, the appearance of damp in the colder months is common. This is usually caused by one of two thins normally
condensation.
Condensation can be reduced greatly by making sure rooms are well ventilated and extractor fans are installed. For a long term remedy it is as well to look to warming up the walls by dry lining them. This involves battening out the walls and fitting insulation between the battens then fixing plasterboard and decorating. there are other systems but the principals are the same.
This is for walls affected by condensation only.
Water Ingress
If the wall is wet as a result of water ingress from outside you should get to the cause first. This may be defective leaking guttering or pointing, cracked or split render, broken bricks or simply old bricks which have become porous. final check, make sure there is no soil or other debris build up against any house walls, Remove leaves and other blockages from drains and gullies and clean and repair leaking gutters and down pipes.
Winter Time
The winter will have shown you where any water is pouring out of gutters and down pipes and these should be repaired as soon as possible. It might now be time to replace any cast iron guttering with plastic. Paving and patios can be cleaned of algae using a patio cleaner on large areas, and even decking,can be pressure washed to remove engrained dirt.
Home maintenance can continue during the winter months but obviously most of it is going to be inside. Your home maintenance checks for Autumn, Summer and Spring should have removed any likelihood of emergency outside repairs, so an indoor maintenance schedule is called for. Some of the work will be to ensure that the home is well insulated against heat loss.
Loft insulation needs to be checked and all pipe work and tanks should be insulated. Take special care with gate valves and stopcocks. Make sure they can be turned off and on again in the event of an emergency. If you do suffer from a frozen pipe, warm the pipe gently with a hairdryer or a heat gun after opening the tap fed from the pipe. Burst pipes occur when the water expands when frozen so if there is a leak, thawing gently will reveal it sooner allowing you to mend it. Make sure all drainpipes and gullies are clear of leaves as the leaves will hold the water which will freeze and cause problems.
Use Patio Cleaner to keep moss and algae from paths and patios
Winter is also a good time for larger internal improvements like a new bathroom or kitchen. If you have a job like this in mind think out what you would like and get in touch and we go over your design and get it the way you want it.